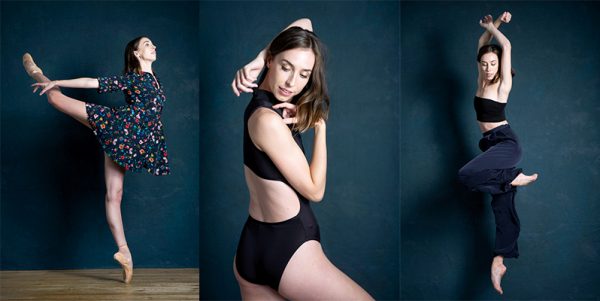 DANCER AUDITION PHOTO SHOOTS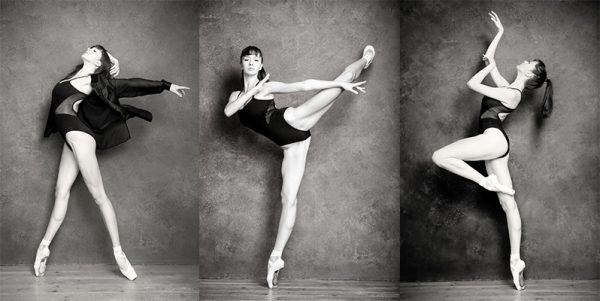 WHAT KIND OF PHOTOGRAPHS DO DANCERS NEED?
Professional and Graduate dancers usually need full length shots in eye catching dance poses as well headshots.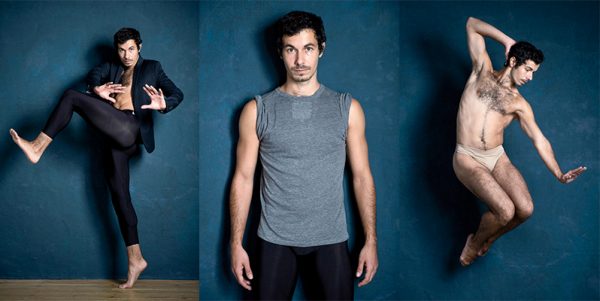 WHAT KIND OF PHOTOGRAPHER SHOULD I BOOK
For full length shots it's important to book a photographer who understands what the perfect dance pose looks like as well as being an experienced photographer.  Ask the photographer if they have photographed dancers before, and if so, if you can see examples of their work. Really take a moment to study their images and ask if their lighting, backdrops and poses match the kind of look you are going for.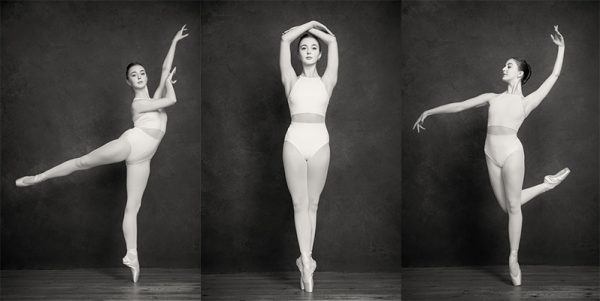 FULL LENGTH DANCE POSES
A good dance photographer will be able to look the dancer and have a good idea what poses look best on the subject's body type and capabilities; the poses they suggest will really show the dancer off to their best. Over the years I have tried and tested hundreds of poses and now have some really fabulous looks to suggest to the dancer.  A ballet dancer may want to show off that perfect arabesque – but something that really shows your personality and is a bit different can really capture the eye of a discerning Artistic Director.
 If you have some dance positions that you do particularly well, do let your photographer know! I love to know about a dancer's strengths so that I suggest poses that really showcase these. You can always do a bit of homework beforehand, and save to your phone poses you would like to re-create. But be aware that not all poses suit every body type or look good on camera.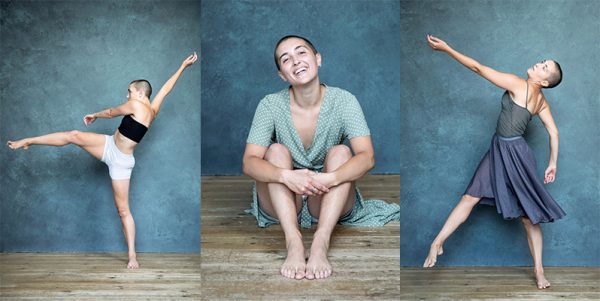 YOUR FACE IN FULL LENGTH SHOTS
Don't forget your face! Just because the shot is full length and your face will only fill a small amount of the frame, it is equally important as beautifully pointed feet or a high leg extension. Practice a few expressions in the mirror beforehand. Maybe you are edgy, angry, pensive or exhilarated?  Facial expression can take your photograph from ordinary to extraordinary.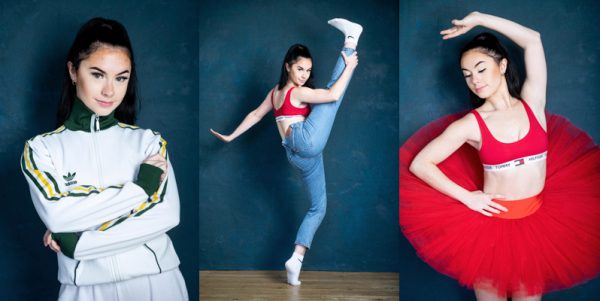 STYLES
Think about the kind of auditions you want to go up for and make sure that you get the dance styles you need covered. Most dancers will have one or two main looks they want to cover from ballet, contemporary, musical theatre and commercial genres.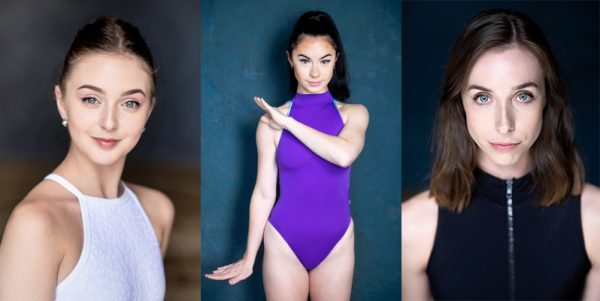 HEADSHOTS
A dancer will also require a headshot photograph. This is similar to an actors headshot, but with some subtle differences. Usually a dancer will wear a leotard to dancewear for their headshot.  If you have long hair, this may be worn up or down. A bare shouldered look can often create a rather beautiful look for a dancer.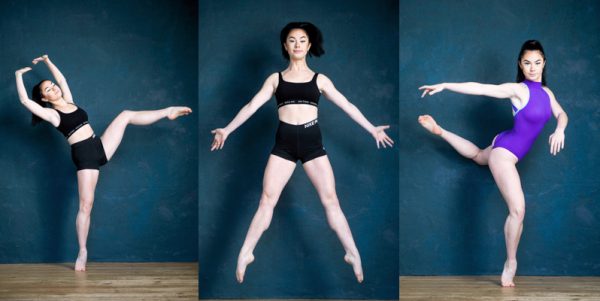 WHAT TO WEAR 
All dance photographers will have different recommendations on what to wear. Here are my particular suggestions on what to wear for a Professional and Graduate Dancers Audition Photo Shoot.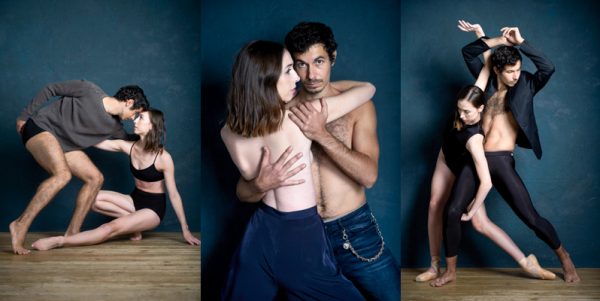 See more of my dancer photo shoots here